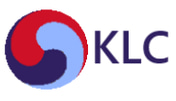 TERMS AND CONDITIONS: Lessons are based on 2-hour Online Korean Language Lessons only. These are live online sessions and there is a short, personal, few minutes break half way through the two hours. These are Online Lessons using Skype or Zoom, and you will need access to a webcam and microphone as well as Google Docs. Your Lessons will be on a one to one basis or in a Group depending on your choice of Lesson Plan. Payment for all courses has to be made at least 48 hours before commence of the class. If lessons are cancelled less than 24 hours before the appointed time we reserve the right not to refund the lesson fee. All lessons, including any postponed lessons should normally be completed within the original weeks allocated or again we reserve the right not to make a refund or to extend the course.
The KLC will provide you with suitable course material which is included in our prices. You are responsible for your own IT connections and the KLC cannot take responsibility for any lessons missed because of IT issues beyond our control.
All students are expected to respect the Tutor and the KLC reserves the right to dismiss any students who are abusive or disrespectful to the Tutor.
All information collected by The Korean Language Centre is strictly private and confidential and is for the use of the Korean Language Centre only. We do not pass this information on the any third party or affiliate groups or organisations.
The Cost of the Course is is based on the number of lessons and the type of course booked. All fees includes any learning material.
For your place to be confirmed, full payment must be received before any course commences. Once full payment has been received and you have completed enrolment, confirmation of your place will be sent by the Course Administrator. together with a Lesson Schedule.
Please read our terms and conditions